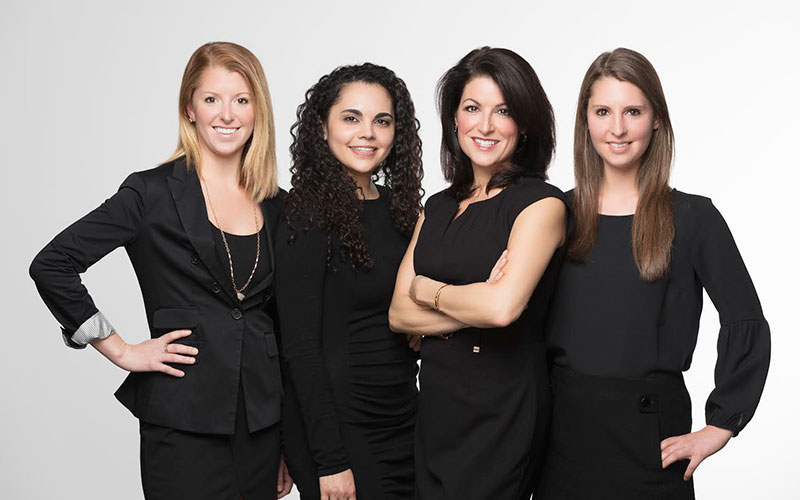 Isabella Schnider, Sales Agent
Isabella joined the Carolyn Homes team in August 2016 after working for two years as a market analyst for Smith Schnider, a boutique real estate firm. Like Carolyn, Isabella is a native Washingtonian. After graduating from Fairfield University in 2012, Isabella worked at a New York investment firm for two years before returning to D.C. and transitioning into real estate. Isabella employs her extensive knowledge of the Washington, D.C. area and current market trends to assist both buyers and sellers in making savvy real estate decisions.
Jacqui Quila, Executive Assistant
Jacqui was born in Washington, DC and raised in Northern Virginia. After graduating from The Connelly School of the Holy Child in Potomac, Jacqui went on to study Psychology at LaSalle University in Philadelphia. She then moved back to the D.C. Metro area and started her career in real estate, working with a successful realtor at another brokerage. Jacqui joined the Carolyn Homes team in 2014 as an administrative assistant and marketing coordinator.
Saydee Schnider, Marketing & Operations Manager
Saydee is a native Washingtonian and was born and raised in Bethesda. After graduating from The Holton-Arms School, Saydee attended Georgetown University, from which she received a Bachelor's of Science degree, magna cum laude, in Business Administration in 2014. While at Georgetown, Saydee interned on Capitol Hill and at a commercial real estate firm. Saydee joined the Carolyn Homes team in January 2017, where her focus is on marketing and transaction management.