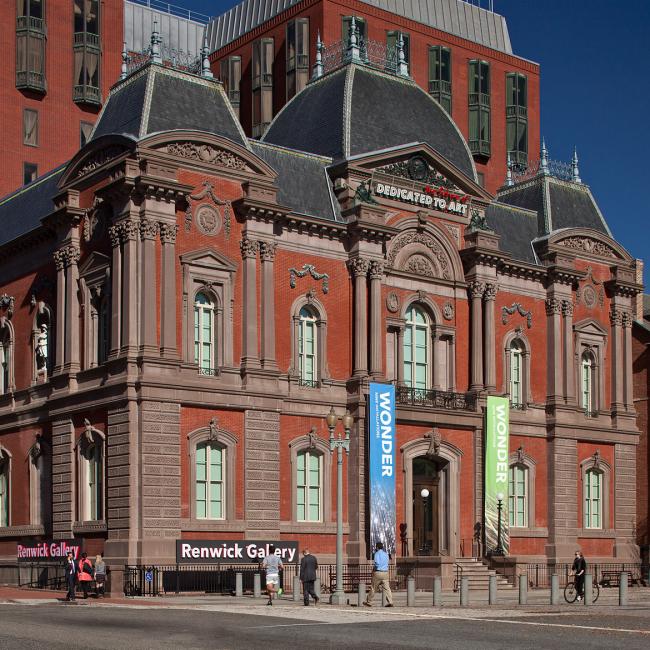 *The Renwick Gallery is featuring a new exhibit "Hearts of Our People: Native Women Artists," showcasing eighty-two works by Native women, including textiles, beadwork, photographs, and sculptures. On Friday at noon, Jill Ahlberg Yohe, associate curator of Native American art at the Minneapolis Institute of Art, and Teri Greeves, a member of the Kiowa Nation, will discuss the artists and the exhibit's curation.
*The National Theater presents the St. Petersburg Ballet Theater's production of "Swan Lake," featuring legendary Russian prima ballerina Irina Kolesnikova in her US debut. The production will run from Friday through Sunday.
*The National Philharmonic presents "Black Pioneers in Classical Music" on Saturday in celebration of Black History Month. Featuring works by composers including Wynton Marsalis and William Grant Still, the concert also includes a performance by violinist Melissa White, founding member of the Harlem Quartet.
*On Sunday at 2 PM, the Hirshorn presents a new documentary by Cristian Pirjol on the making of Julian Rosefeldt's iconic video work in Manifesto. The film highlights Rosefeldt's creative process and includes actress Cate Blanchett performing thirteen distinct roles.
*Watch Team USA Men's Basketball play one of three AmeriCup Qualifying games at the Entertainment and Sports Arena on Sunday. Team USA is fighting to defend its 2017 FIBA AmeriCup championship, and the qualifiers will determine which teams will be advancing to the FIBA AmeriCup 2021.