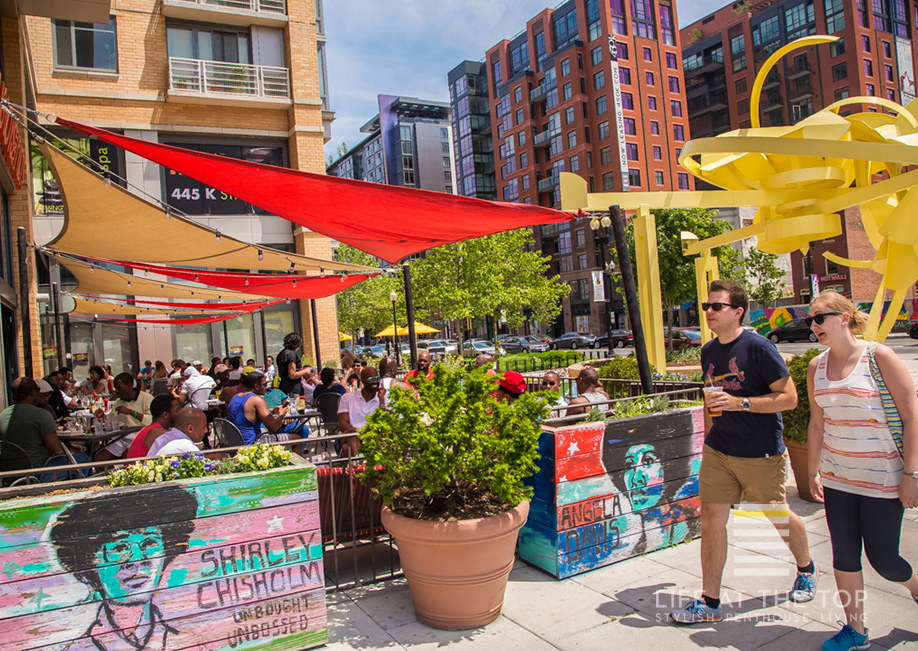 Looking for something to do this weekend? Check out these five fun events being held around the city:
*Mother Road, inspired by John Steinbeck's The Grapes of Wrath, comes to Arena Stage beginning Friday and running through March 8. Written by Octavio Solis and directed by Bill Rauch, the play tells the story of terminally ill William Joad and his quest to pass down his family farm to a descendent. Tickets are $56-$95.
*Miss NFL season already? Head to Audi Field on Saturday for an XFL match between the DC Defenders and Seattle Dragons. The first 10,000 fans on Saturday will receive a replica foam shield. Tickets are $24-$120; the game starts at 2 PM.
*The National Air and Space Museum's Udvar-Hazy Center will feature a special event on Saturday to celebrate African American pioneers in aviation and space. Visitors can hear from Tuskegee Airman Col. Charles McGee, view special collections from the Archives, take a special highlights tour of the Museum, and listen to a panel discussion hosted by the Legacy Flight Academy about the careers available in aviation and engineering. The event is free and runs from 10 AM – 3 PM.
*Equinox Restaurant is hosting a fundraiser on Sunday night to benefit the World Wildlife Fund-Australia and NSW Wildlife Information, Rescue and Education Service Inc., which are working to rescue wildlife affected by the wildfires in Australia. Tickets are $50; the event starts at 5 PM.
*Dupont Underground, in partnership with Art Rave, will bring a weekly Sunday arts market to Northwest DC. Conveniently located in the heart of Dupont Circle, the once-underground city street car station will bring together local artisans to present their work. The market is open 11 AM to 6 PM.