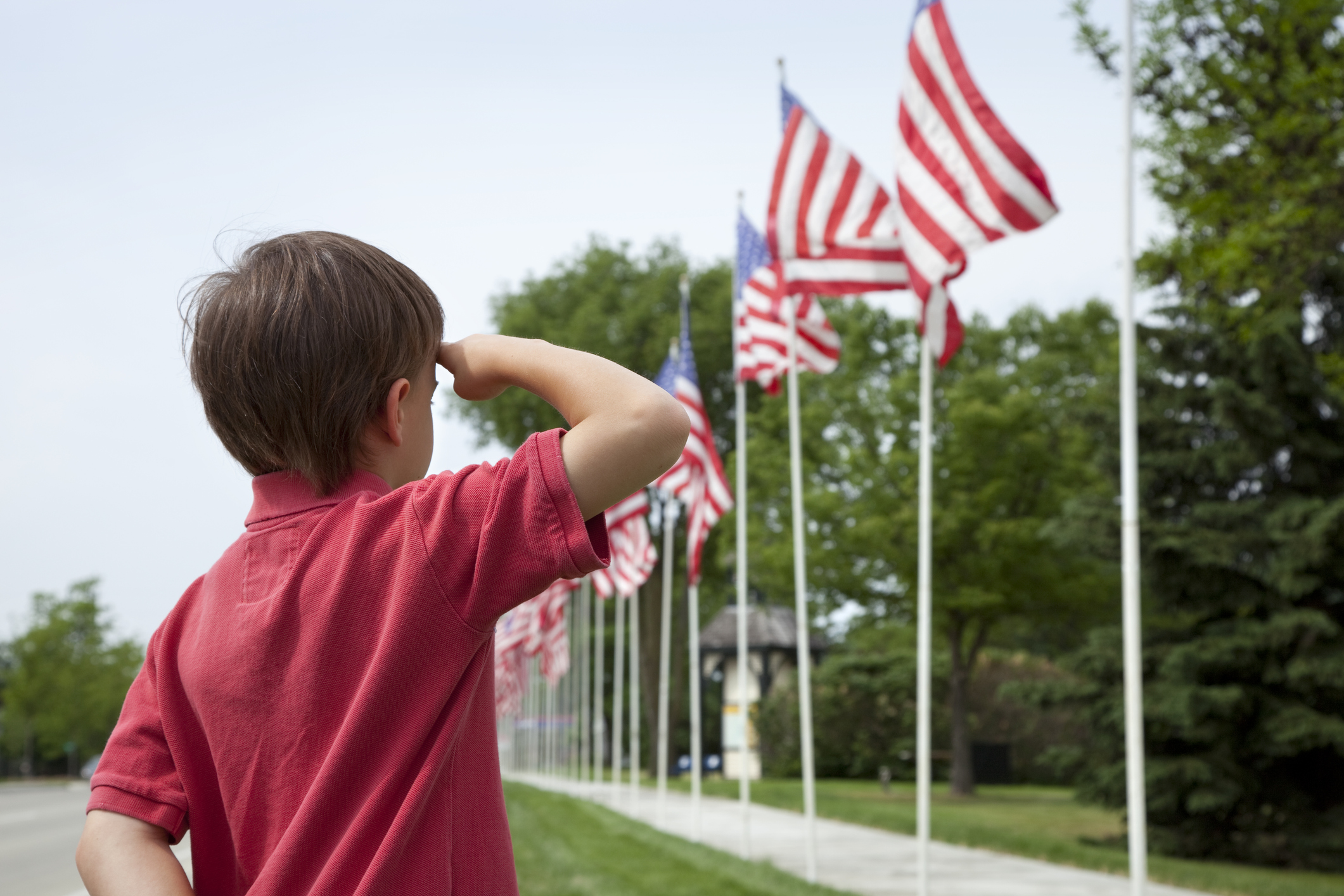 You can find a variety of events and celebrations to commemorate Memorial Day around the DC area. Here are five:
Memorial Day Parade
The 15th annual National Memorial Day Parade, honoring all members of the military, kicks off at 2 PM on 5/27 and goes along Constitution Avenue NW from 7th to 17th Street. It is the country's largest Memorial Day Event, and this year's grand marshals include the heroes of D-Day. There will also be musical performances by Justin Moore, Quaid & James, Kiefer Sutherland, the winner of "The Voice" and The USO Show Troupe. Watch from anywhere along the parade route or the steps of the National Archives, which offers a great view.
USAA Poppy Wall of Honor
Visit the stunning, 133-foot long wall of poppies—about 645,000 of them in all—on the National Mall. The flowers are meant to represent American servicemen and women who have given their lives since World War I and the 75th anniversary of D-Day. The wall is on the southwest side of the Reflecting Pool between the Lincoln Memorial and the Korean War Memorial and is open to visitors from Friday, May 24 through Sunday, May 26.
National Memorial Day Concert
A tradition dating back to 1989, the National Memorial Day Concert takes place on the West Lawn of the U.S. Capitol and is held in honor of the nation's fallen soldiers. Patti LaBelle, Gavin DeGraw, Justin Moore, and Alison Kraus are scheduled to perform at this year's concert. Tickets are not needed to watch the concert on the lawn. Enter the gates on the southwest corner of the Capitol grounds, beginning at 5 PM. The concert begins at 8 PM.
Alexandria's Memorial Day Jazz Festival
Now in its 42nd year, the annual Alexandria Memorial Day Jazz Festival will be held from 1 PM to 6 PM on 5/27 at Waterfront Park. The U.S. Army Blues kicks it off with big band jazz; other performers include contemporary jazz musicians Dave Kline Band and swing jazz band Good Shot Judy. The Waterfront Park has lawn seating and food will be available for purchase.
National Memorial Day Choral Festival
Choirs from throughout the country and the United States Air Force Orchestra will perform a concert at The Kennedy Center at 3 PM on Sunday, 5/26 in commemoration of fallen heroes. The lead conductor is Dr. Craig Jessop, former director of the Mormon Tabernacle Choir. Ticketed event.