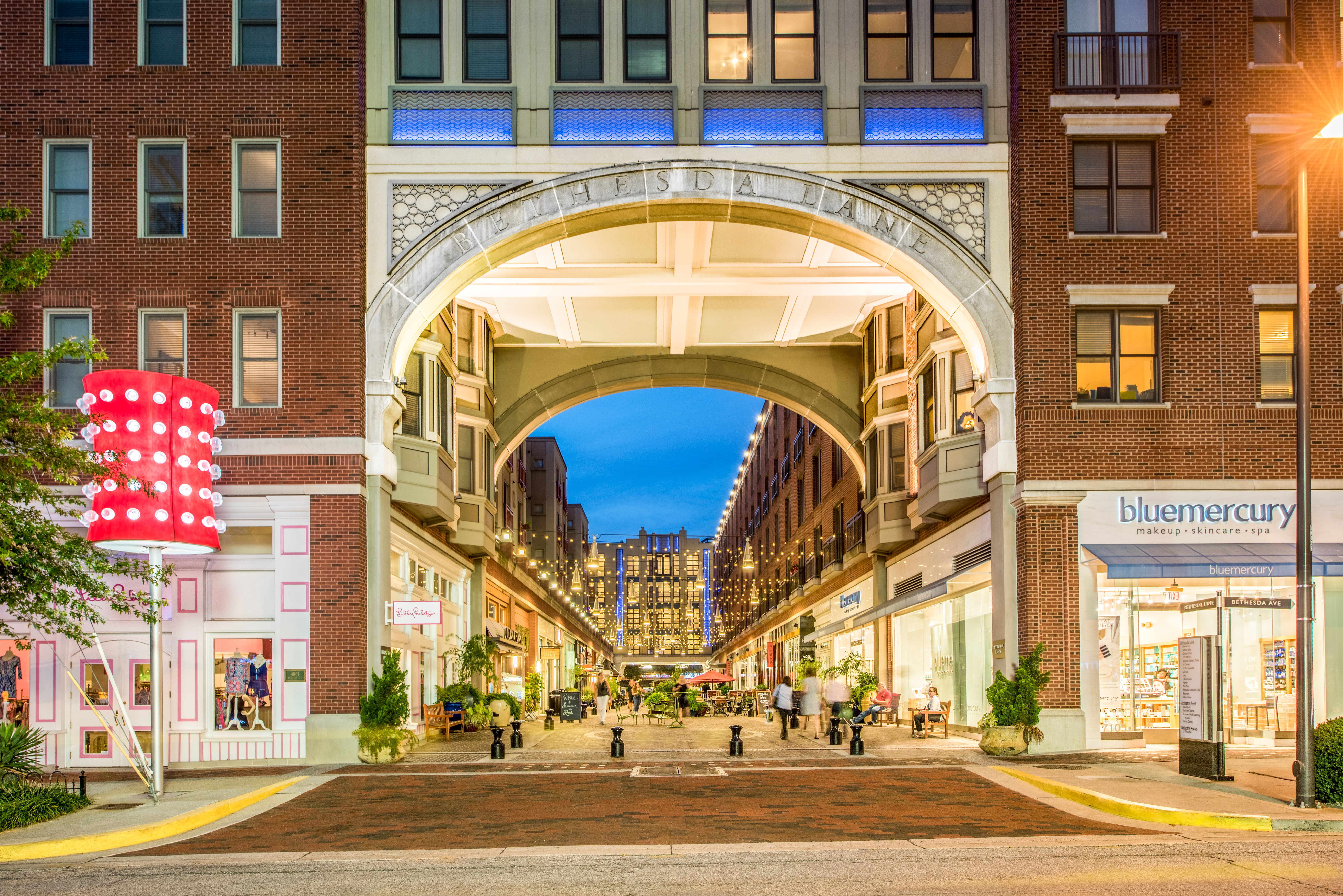 *The Montgomery County Council is scheduled to consider a $500,000 grant to move the Fox 5 TV station operations in D.C. to Bethesda. The news station would relocate its headquarters at 7272 Wisconsin Avenue for a minimum of 10 years. In exchange for the grant, Fox is required to have at least 178 full-time employees at the station and make capital investments of at least $32.5 million by Dec. 31, 2021.
*An updated plan to redevelop Bethesda's Battery Lane district has been submitted to the Planning Board and features more than 300 affordable housing units. The plans call for replacing six aging apartment buildings along Battery Lane with 1,530 new apartment units in buildings capped at 160 feet tall. The project will also include improvements to The Bethesda Trolley Trail and construction is expected to begin in 2021 or 2022.
*The Montgomery County Planning Board gave preliminary approval to a project that proposes constructing 479 new residences near the Bethesda Metro Center. The 500,000-square-foot building will stand at a maximum 290 feet. The developers also plan to renovate Metro bus bays near the site and to create a promenade lined with restaurants and shops leading between the Hyatt Regency Bethesda hotel and new building.
*Nonprofit education foundation International Baccalaureate will be relocating from its Bethesda headquarters at 7501 Wisconsin Avenue in Bethesda to City Ridge, at 3900 Wisconsin Avenue in Northwest D.C.