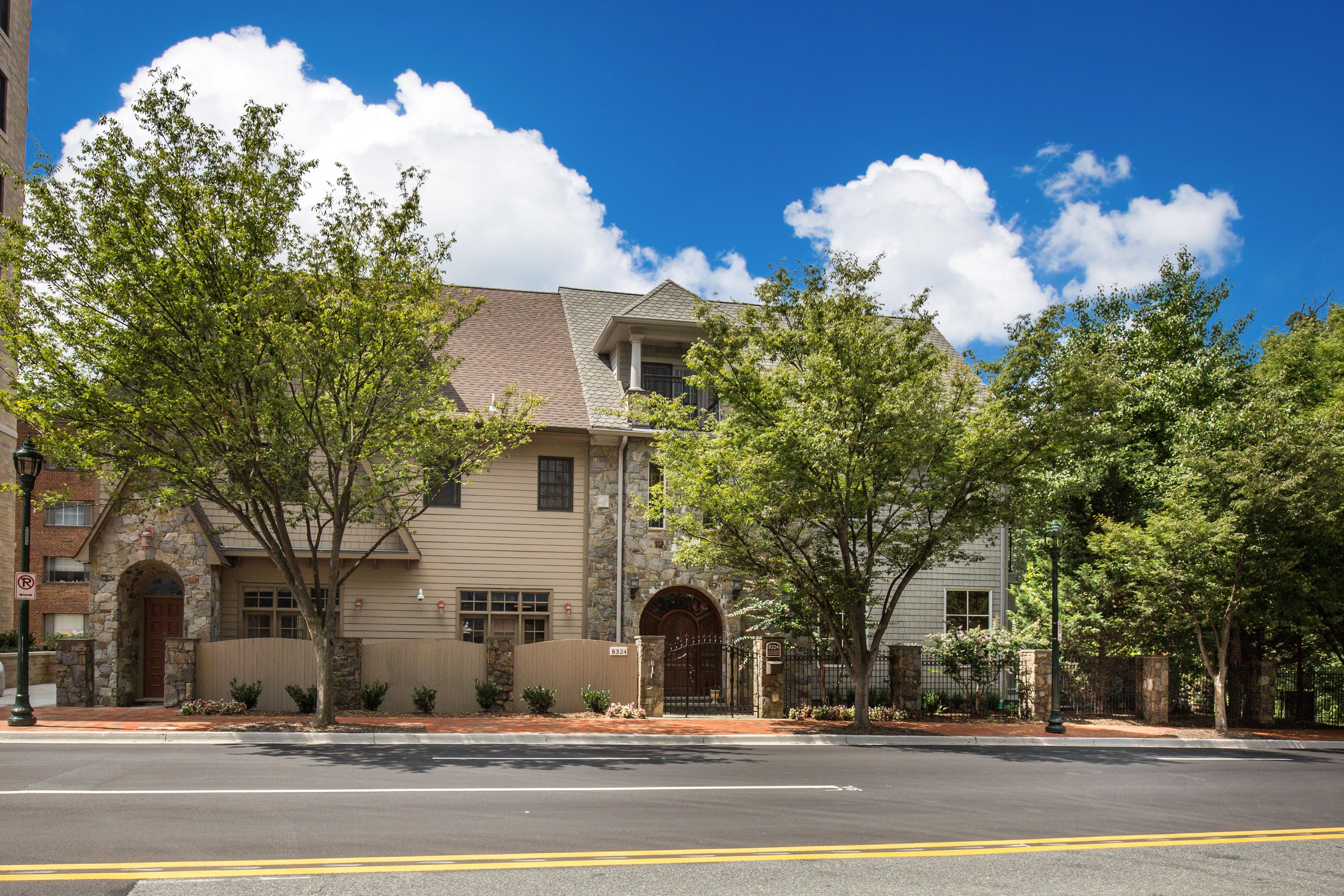 Carolyn Homes is proud to present The Woodmont House — an exceptional 7,000+ square foot property, currently being used for group living, located in downtown Bethesda. This facility offers seven bedrooms and seven full & two half baths, which have been custom equipped for handicap accessibility.
The expansive first floor is perfectly designed for communal living, featuring a large entry lobby, gourmet kitchen, management office, dining room & living room. On the first upper level, you will find four en-suite bedrooms with sizable walk-in closets, a study & laundry room. Continue up the stairs to find three more en-suite bedrooms, a second laundry room, and a spacious recreation room with a view of the NIH grounds.
Located at the intersection of Woodmont Avenue & Battery Lane and just minutes to Metro, public parking dining, and shopping, The Woodmont House is ideally suited for a wide variety of group home or commercial purposes.
As of September 2017, this property was rezoned to CR. Acceptable uses in CR zoning include:
Medical/dental office (multiple practitioners)
Professional office
Hotel
List Price: $3,495,000
More Information (Zoning, Photographs, & Floor Plans): www.woodmonthouse.com