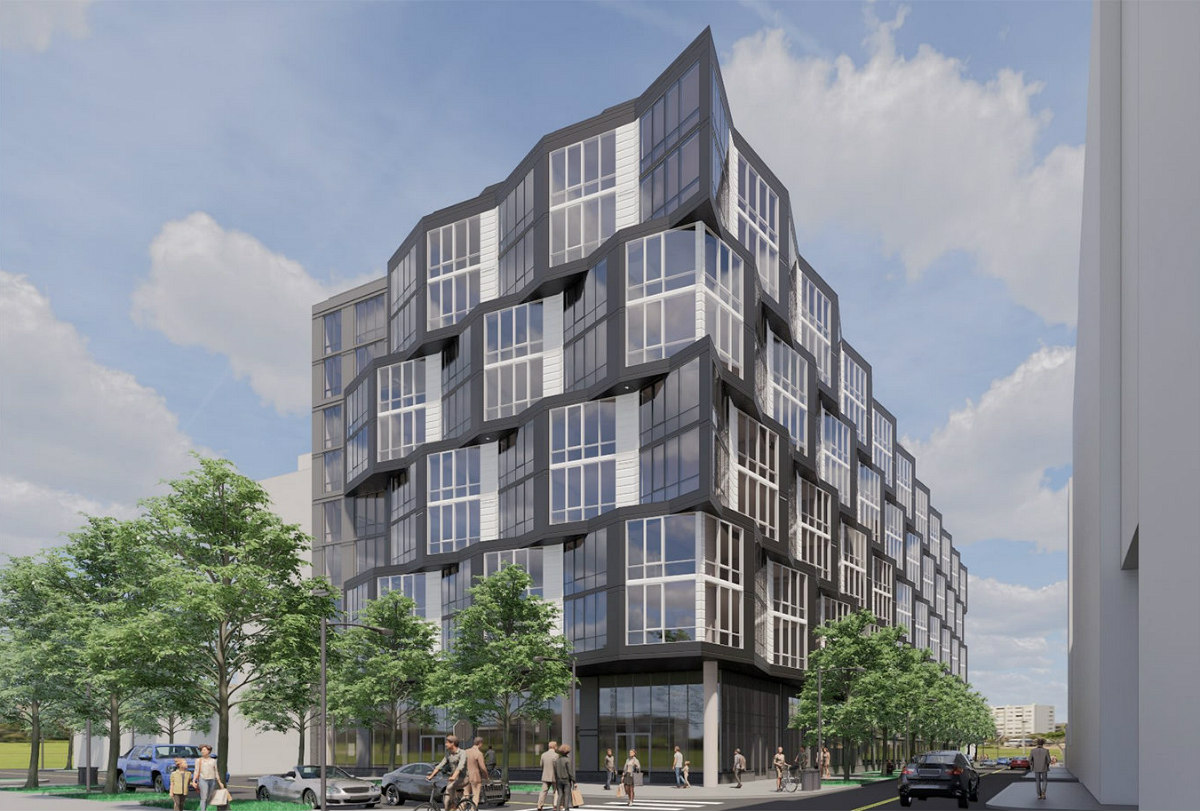 *Beztak and Foxhall Partners have filed a zoning application to add 40 studio apartments and more retail to the AdMo Heights development at 1773-1777 Columbia Road NW. The development currently has 80 units above retail and 31 parking spaces. The site is zoned MU-5A for medium-density mixed-use, and the developer plans to integrate the 40 residential units into the front of five stores appended to the existing structure at 1767-1771 Columbia Road NW.
*Howard University announced that MRP Realty would redevelop the surface parking lots at 9th and V Streets NW. A residential development with 230,000 square-foot building with 310 apartments above retail has been proposed. W Street will be extended through the site to reconnect the street grid. Equity Residential and The Gideon Companies will also participate in the development; SK&I Architecture will design the project.
*Bloomingdale Village Square, Bloomingdale Civic Association, and North Capitol Main Street have released details about a planned North Capitol Street promenade that would be atop a deck covering portions of V Street and Seaton Place. The promenade would include an amphitheater, splash park, and lawn with seating areas.
*Felice Development Group filed a notice of intent to submit a first-stage planned unit development application for 1333 M Street SE. The application requests a map amendment to rezone the 2.9-acre site to M-9 for high-density, mixed-use to develop three buildings: a 240,635 square-foot building with 13,322 square feet of retail, a 466,883 square-foot building with 23,887 square feet of retail, and a 71,289 square-foot building.