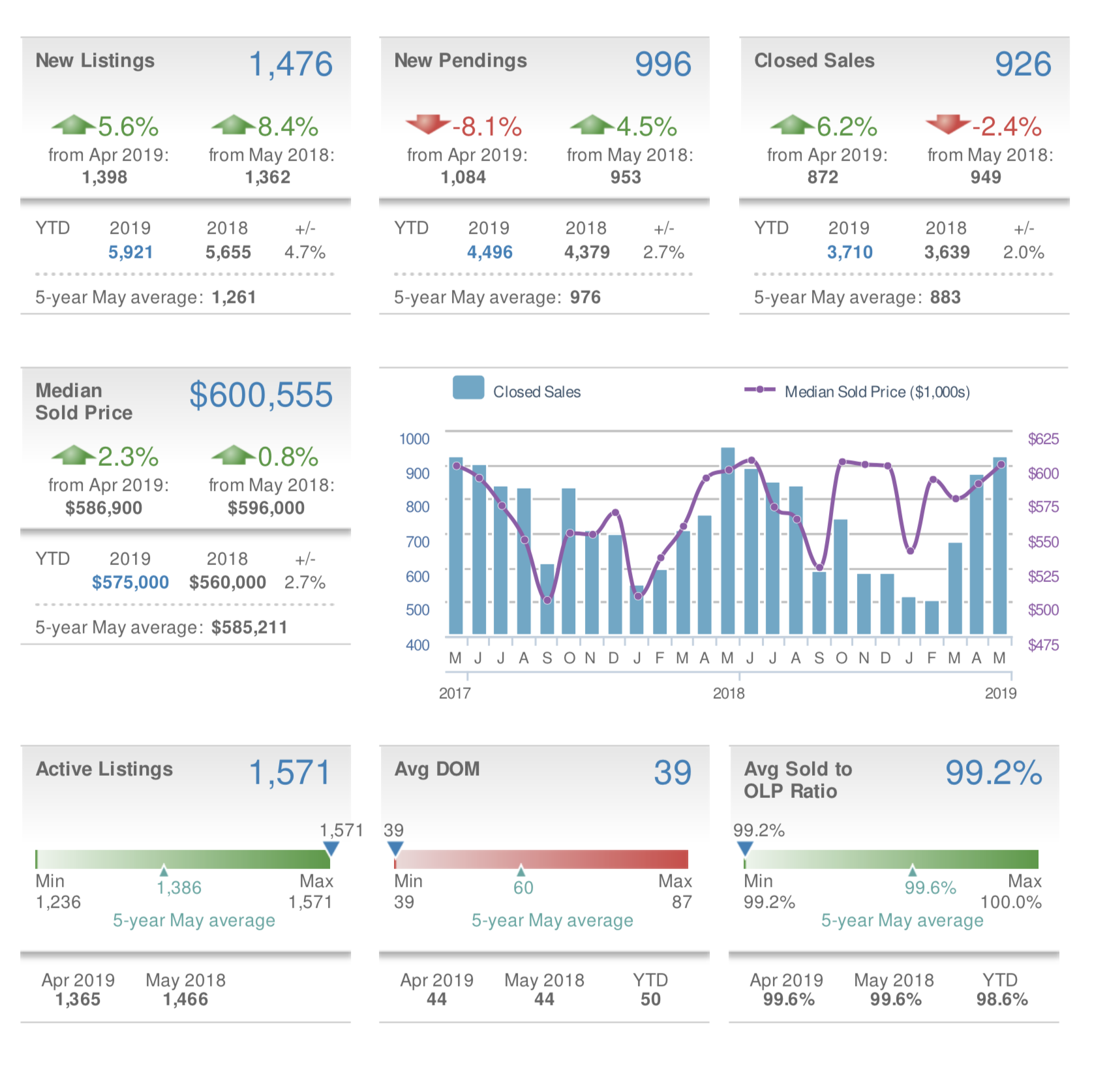 A new report issued by the Greater Capital Area Association of Realtors found the median price of a home sold in DC this May was $600,555, up 56% from the median price for May 2010 and the highest level for this month in a decade. May closed sales were down 2.4% from 2018; however, pending sales were up 4.5%, which is about 2% higher than the 5-year May average.
Consistent with regional trends, the District remains strongly favorable to sellers, with intense competition among buyers and limited inventory. May ended with 1,571 active listings, enough to cover just 2.2 months of housing supply.
The median sales price for a single-family home in DC was $818,500, down 5.6% from May 2018, while the median price of a row house was up 4.4% at $772,500. The median price for a condo or coop was $476,000, down 0.8% year-over-year.