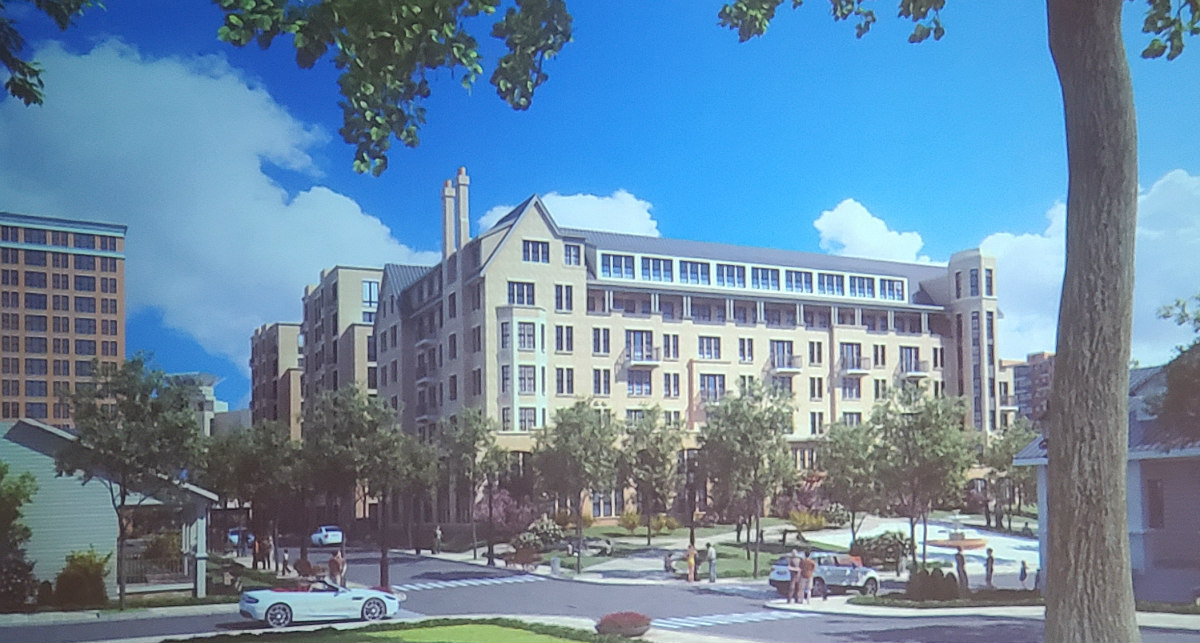 BF Saul has released its plans for a mixed-use development in downtown Bethesda which would replace the buildings currently bound by Wisconsin Avenue and Tilbury Street, from Highland to West Virginia Avenues.
The new, nine-story building would deliver 350 apartments in addition to 15,000 square feet of retail fronting Wisconsin Avenue. The developer would also create a publicly-accessible park spanning Tilbury Street and 345 parking spaces. The project is being designed by Torti Gallas + Partners.
The team expects to file preliminary applications shortly and will likely get a hearing with the Montgomery County Planning Board mid-summer, with a more detailed site plan anticipated in the fall of 2020.