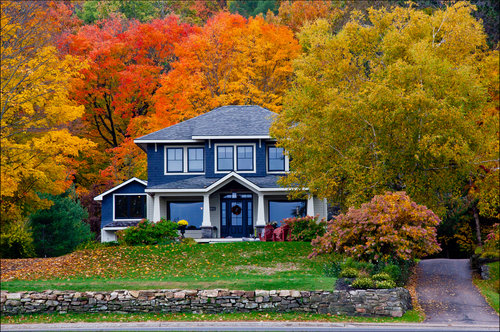 With the fall season quickly approaching, now is the best time to get your home in shape before shorter days and the cold weather make outdoor work difficult. Below are some home maintenance ideas to help prepare your home for the upcoming seasons:
Exterior
– Fertilize and reseed your lawn—during the fall, grass roots grow deeper to prepare for winter.
– Prune trees and shrubs and have tree limbs trimmed if close to power lines or your home's roof.
– Clean gutters and downspouts to prevent leaves and debris from building up, which can lead to wood rot and pest infestations.
– Inspect your roof for missing and loose shingles to prevent water damage.
– Ensure that water is draining properly away from your home. Pooling water can damage your foundation and driveway.
Interior
– Have your home heating system checked by a licensed heating contractor.
– Clean and inspect your chimney.
– Install weather stripping or caulking around windows and doors to prevent drafts, which can lower your heating bills.
– Test and change the batteries in your smoke detectors and carbon monoxide devices.