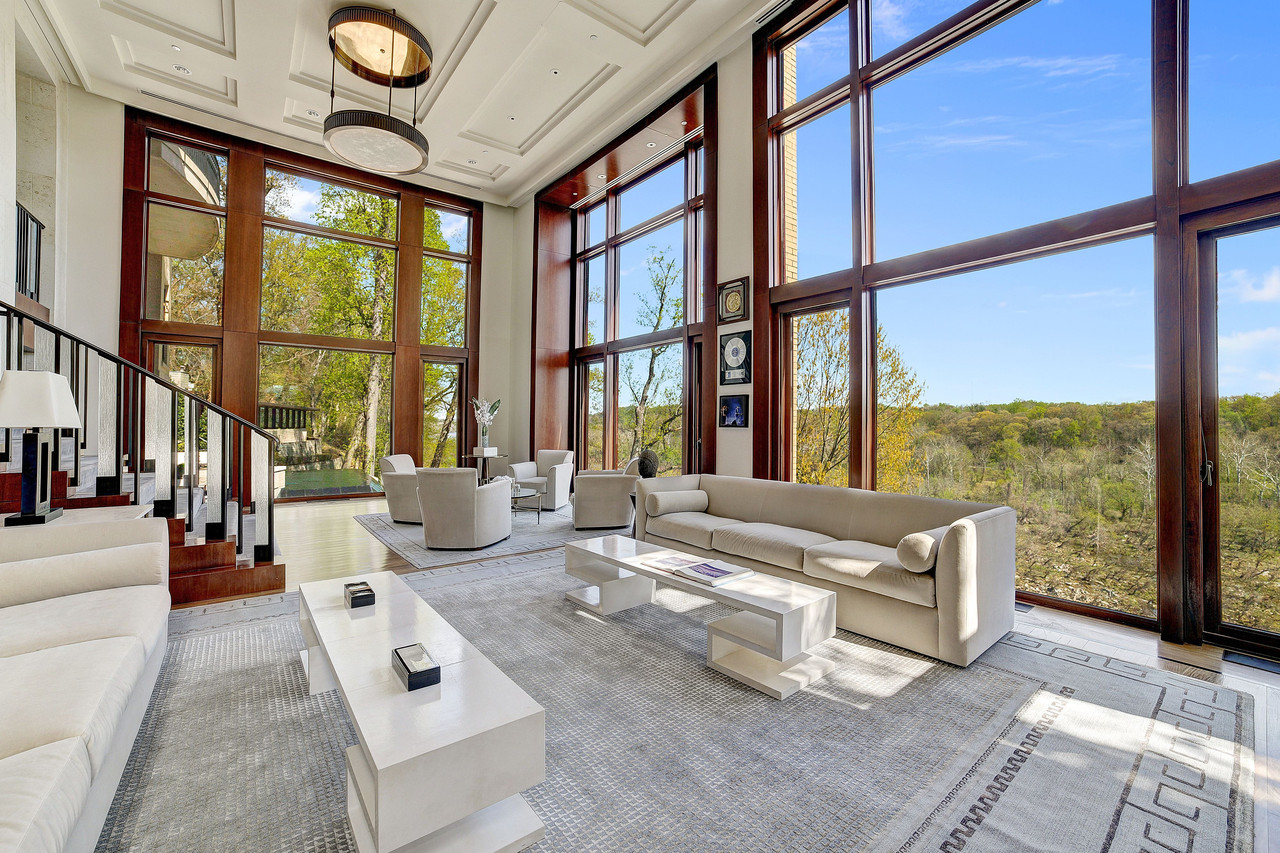 The three-acre riverfront estate that was owned by the late AOL co-founder James V. Kimsey has sold for approximately $45 million, the Wall Street Journal reports. The transaction is the most expensive residential sale on record in the DC area. The record was formerly held by the sale of a nearby $43 million estate once owned by Jacqueline Kennedy Onassis.
The Kimsey estate, located on the border of McLean and Arlington along the Potomac River, listed for $62.95 million in May 2018. It includes an estimated 24,500-square-foot home with nine bedrooms, thirteen-baths, a private drive, wine cellar, infinity pool, mahogany-paneled library, media room, and unground parking garage with space for 30 cars.
The estate also includes an adjacent, Frank Lloyd Wright-designed home, one of the few residences in the DC area with the renowned architect's imprimatur.