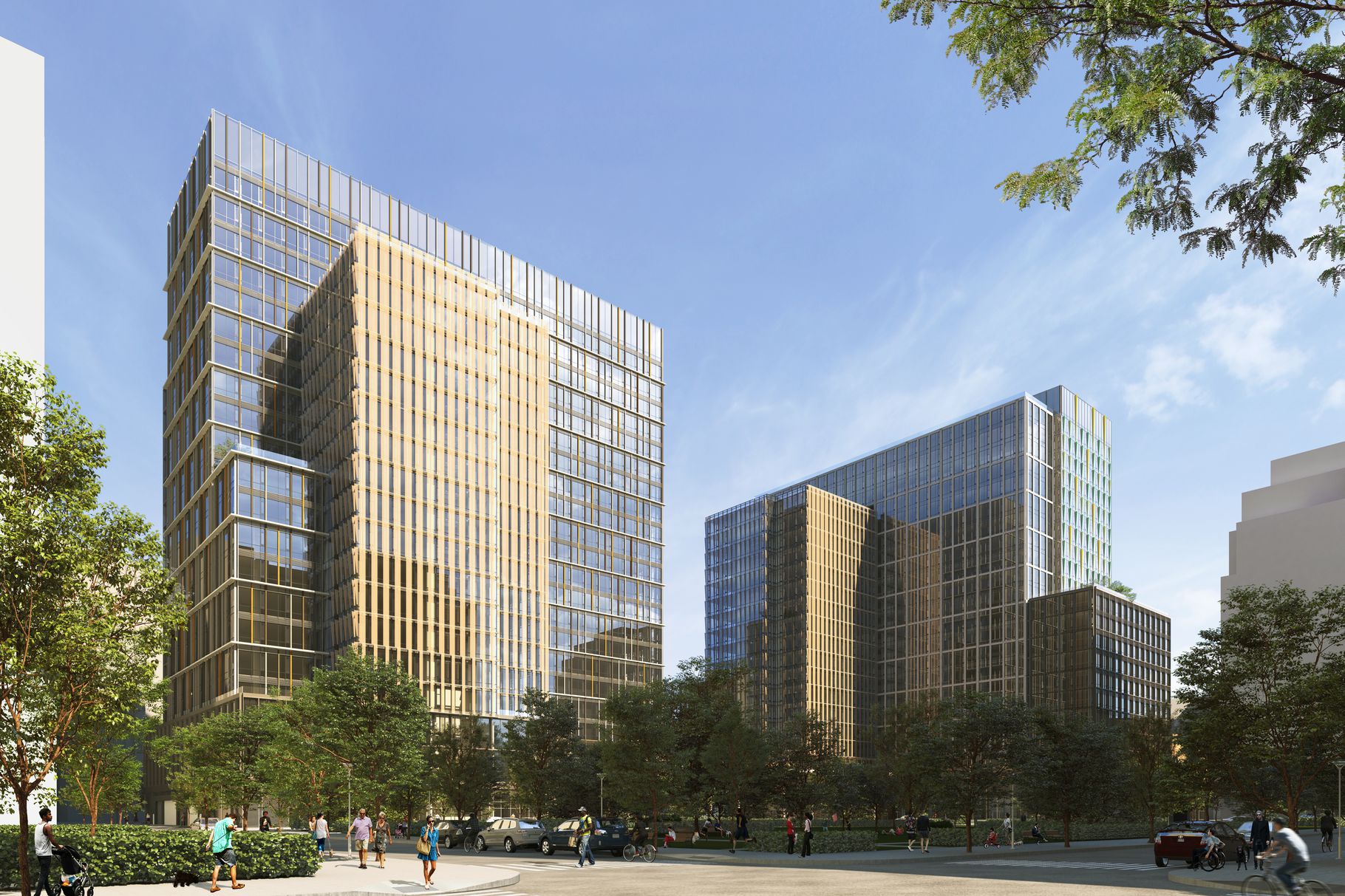 The Arlington County Board unanimously approved a redevelopment plan for Amazon HQ2, giving the green light to transform 6.2 acres of Metropolitan Park, located near Pentagon City. The plans are the first phase of HQ2 development; once completed, HQ2 will span 2.1-million square feet in Northern Virginia, including a mixed-use office building located at 1232-1450 South Eads Street and two 22-story energy-efficient office towers with entrances on South Eads Street.
The plan also includes a commitment to set aside half an acre of land as open public space, as planned for in the 2004 Metropolitan Park Design Guidelines, and a donation of $225,000 to the Arlington County Public Art Fund. In addition to these improvements, the developer will create two new public streets, bicycle parking, street level retail space and an underground parking garage.
The Arlington County Board also approved a $200,000 federal grant to assist those who have been negatively affected by HQ2 development, which will be evenly split between Arlington and Alexandria.