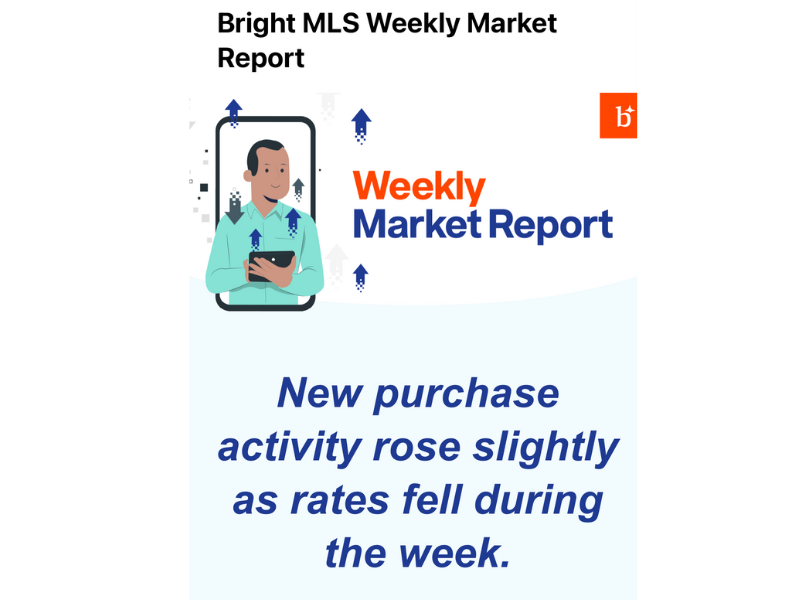 We are excited to share highlights from this week's Bright MLS weekly update, which contains promising information for both buyers and sellers in the D.C. area market! These reports help us to keep track of the market in real-time. You can read the full report here, and it is summarized below:
"Here are the highlights for the week ending February 5, 2023:
More buyers are interested in touring homes. During the week ending February 5, there was a total of 78,770 showings in the Bright MLS region. Showing activity slowed considerably in November and December but has begun to steadily increase. While the number of showings is still below where it was last year, showing activity did increase by 10.6% compared to a week ago.
Offers are coming in a little more quickly. The median days on market during the week ending February 5 was 17 which is two days faster than a week ago. Throughout the late fall and into the first part of 2023, the median days on market had been increasing. Now, as buyers begin to return to the market, they are finding that there is competition for available homes for sale.
Sellers might be coming back, as well. We saw buyers begin to come back to the market in January as mortgage rates fell, and now there is some evidence that sellers may be ready to jump back in as well. In the week ending February 5, a total of 5,908 new listings came onto the market across the Bright MLS footprint. This is about the same number of new listings during the same week last year and is 27.6% higher than a week ago. Prospective sellers may be seeing the uptick in buyer traffic as an encouraging sign, leading more to list their homes in advance of the spring housing market."*
We are yet again seeing somewhat of a shift in the D.C. area market as we approach spring! For buyers, we encourage you to stay on top of new listings and do not delay touring properties of interest as soon as they become available. For sellers, or those contemplating a sale, now is a great time to sell as buyers are active! Despite the recent uptick in activity, we are still seeing near-record-low inventory. Combined with eager buyers, this may be a great time to consider a sale of your home.
If you'd like to discuss the market activity or a possible sale or purchase, please don't hesitate to reach out!