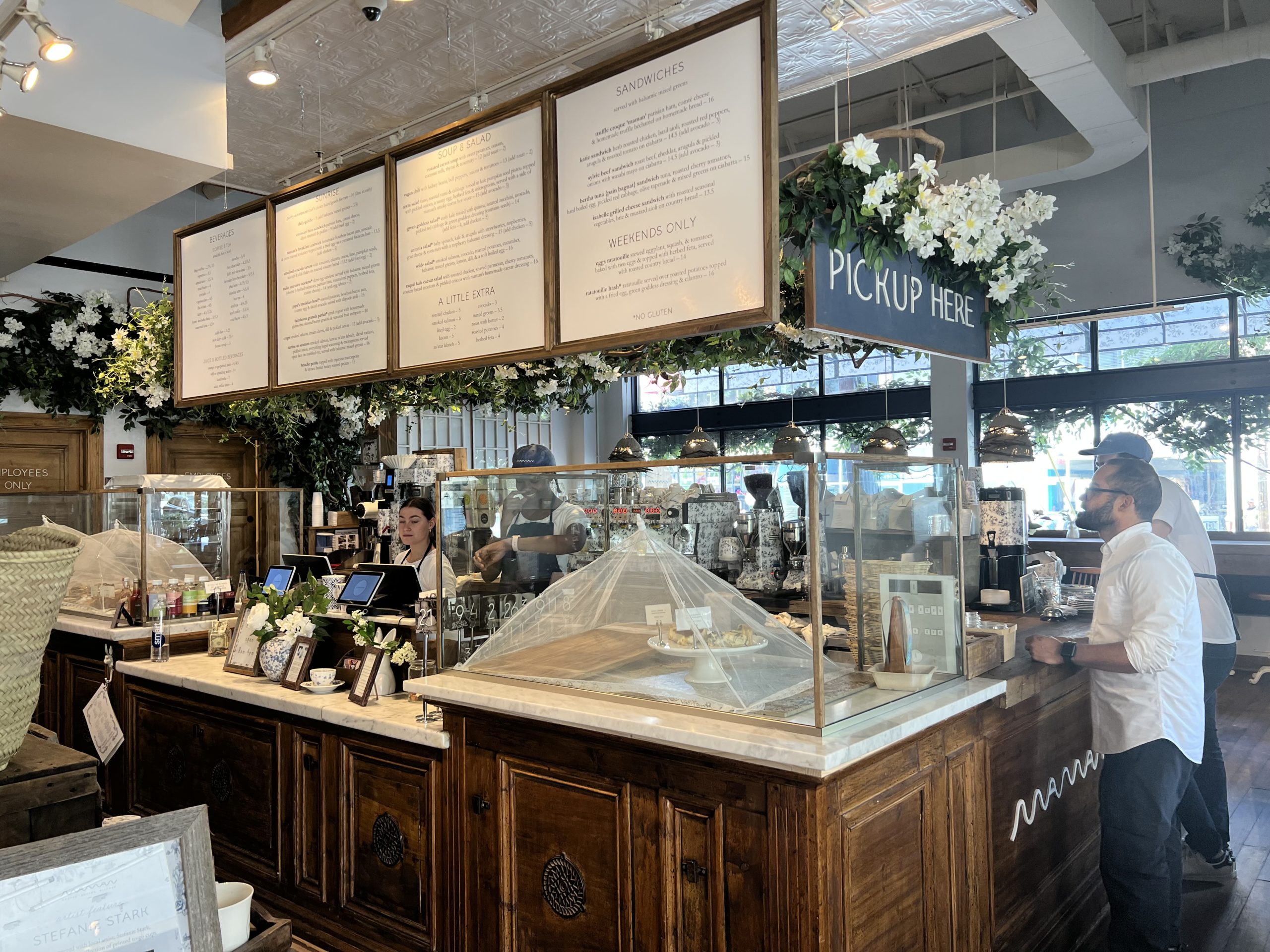 This week kicks off voting for the 2023 Best of Bethesda Readers' Poll, so we thought we'd share a few of our favorite new Bethesda spots!
With the retail market shifts over the last few years, Bethesda Row has had an influx of new, hip places to shop, eat, and more! Bethesda has become the new hot-spot for unique and high-end shops and dining a la New York or Beverly Hills.
From authentic French macarons at Ladurée to the new efficient, membership based manicure/pedicure concept, Glosslab, Bethesda Row will keep you entertained and up-to-date with all the latest lifestyle trends! Pick up a chic, effortless outfit at Madewell and head to Planta for a flavorful, plant-based meal.
Last week the team enjoyed lunch from NYC's Maman bakery and cafe, whose nutty chocolate chip cookies were named "One of Oprah's Favorite Things" in 2017. Some other great spots are coming soon, including The Salt Line, Jenni Kayne, and foot-wear fav, Allbirds!
The Carolyn Homes Team's favorite part (aside from abundant lunch options just steps from our Bethesda Row office!)? The more Bethesda Row has to offer, the higher the value of surrounding real estate!
Please consider taking a moment to support all of your favorite Bethesda businesses by voting in the poll here! Make sure to include lifelong Bethesda resident Carolyn Sappenfield as your favorite agent, and vote for at least four of your other Bethesda favorites!
Stay up to date on the latest spots by following @bethesdarowfrt on Instagram or check out Bethesda Row online!