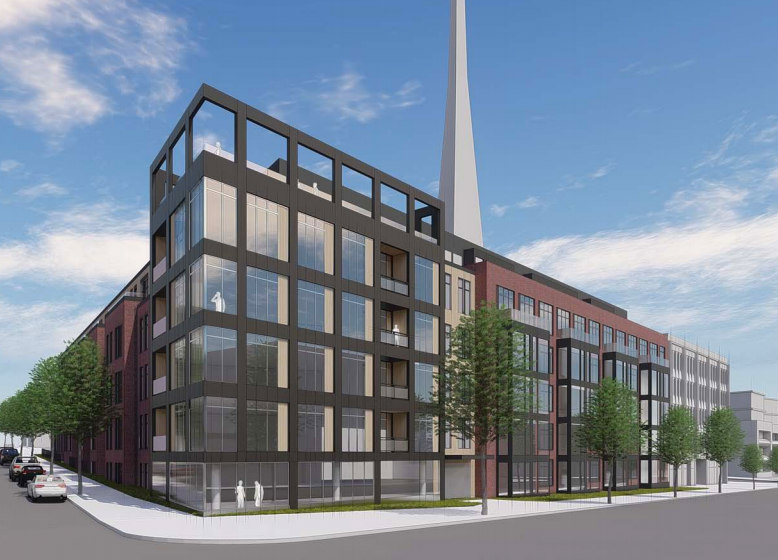 Valor Development, the team behind the redevelopment of the Fox 5 headquarters in Friendship Heights, filed new plans with DC's Board of Zoning Adjustment that offer a glimpse into the project that will break ground next year.
Valor will deliver a 50-foot-tall building, containing 177 residences, at 5151 Wisconsin Avenue NW. 10% of the residential space is reserved for inclusionary zoning. The project also includes creating 60 bicycle spaces and 80-100 below-grade parking spaces.
The developer is also seeking a special exception from the BZA to extend the existing MU-4 zoning to square the building off past the diagonal lot line.