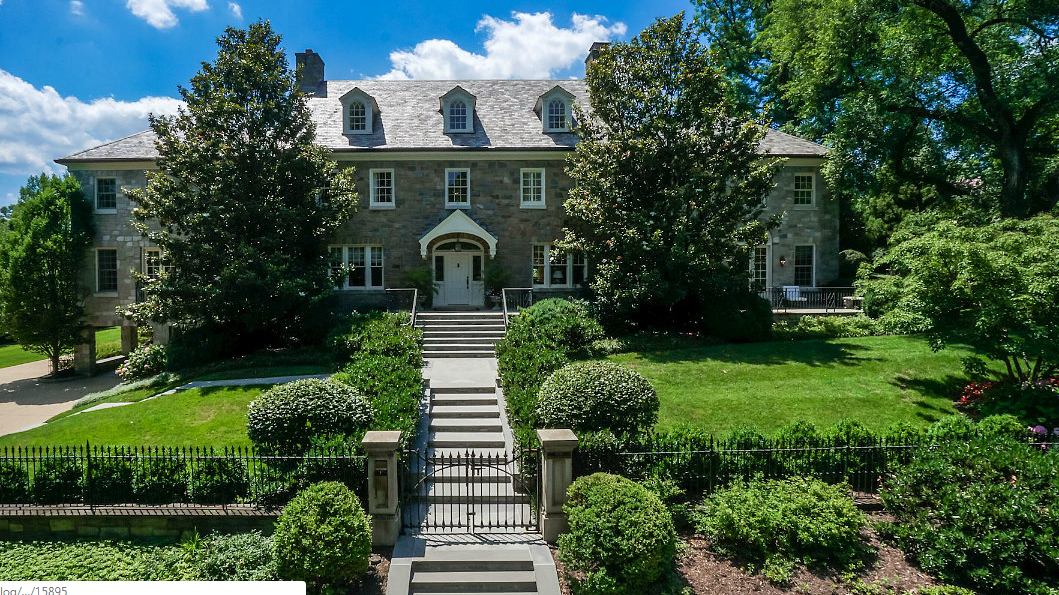 *A historic estate located at 5320 27th NW built nearly 100 years ago just hit the market in Bethesda and at the highest price point ever for the city, listed at $11.75 million. Situated on the edge of Rock Creek Park, the nearly 13,000-square-foot home has 5 bedrooms, 8 baths, pool and tennis. If you are in the market for a home like this beauty, contact the Carolyn Homes team for more information and to schedule a private showing. (PHOTO COURTESY OF: Laura Meltzer & HD Bros).
*Republic Properties continues plans to redevelop the nearly 2-acre Westmont Shopping Center strip mall in Arlington. The aging Columbia Pike strip mall will be replaced with multi-use 6-story space comprising 250 apartments,22,000+ sq ft of retail and 343 parking spaces.
*Clark Enterprises recently sold its 16-story downtown Bethesda headquarters building — located at 7500 Old Georgetown Road — to Stonebridge Associates and Rockwood Capital. The new owners plan to update the 1984 property that sold for an estimated $133.75 million.
*Nationals Park Entertainment Complex received a major overhaul with a new entertainment complex addition approved earlier this year by Events D.C. with a price tag of $3.6 million. More details have emerged about the project, which include 3 new restaurants and additional rooftop entertainment space.