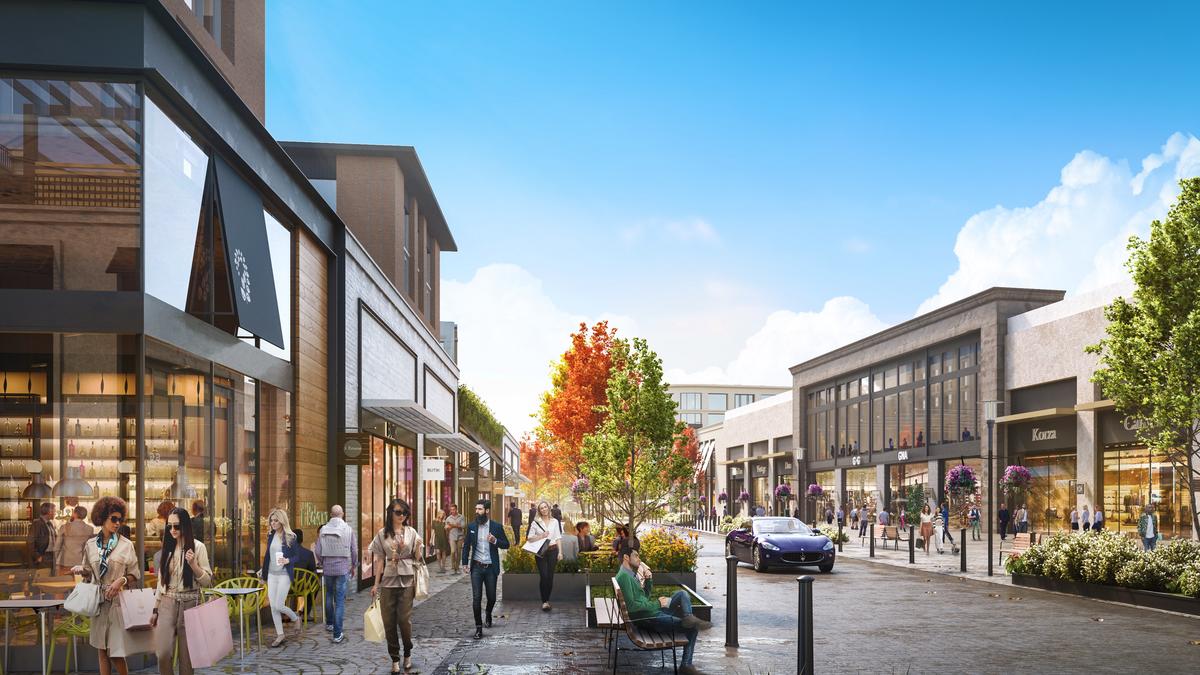 The Montgomery County Planning Board unanimously approved a major overhaul of the Westfield Montgomery Mall, located in Bethesda, that will yield 2.9 million square feet of new retail space and 717 residences.
The project is led by developer Unibail-Rodamco-Westfield (URW), which owns the mall. Construction will occur in three phases. The initial phase includes construction of a "woonerf," which is a thoroughfare that provides as much space for pedestrians as it does for vehicles, as well as demolition of the two vacant Sears stores and construction of 127,800 square feet of retail space in an outdoor plaza.
Phase one also includes construction of a four-level, 135,492-square-foot fitness center on the eastern portion of the site; a 100-foot-tall building with 413 residences; a new bike path along Westlake Terrace; and a parking garage.
In the project's second phase, an 85-foot-tall mixed-use building with 240 residences and ground-floor retail will be built.
Plans for phase three have not been finalized, but it will likely include construction of a three-level retail store at the corner of Westlake Drive and Westlake Terrace, a 50,000-square-foot expansion of the Macy's department store, and a 150-foot-tall hotel and residential building.