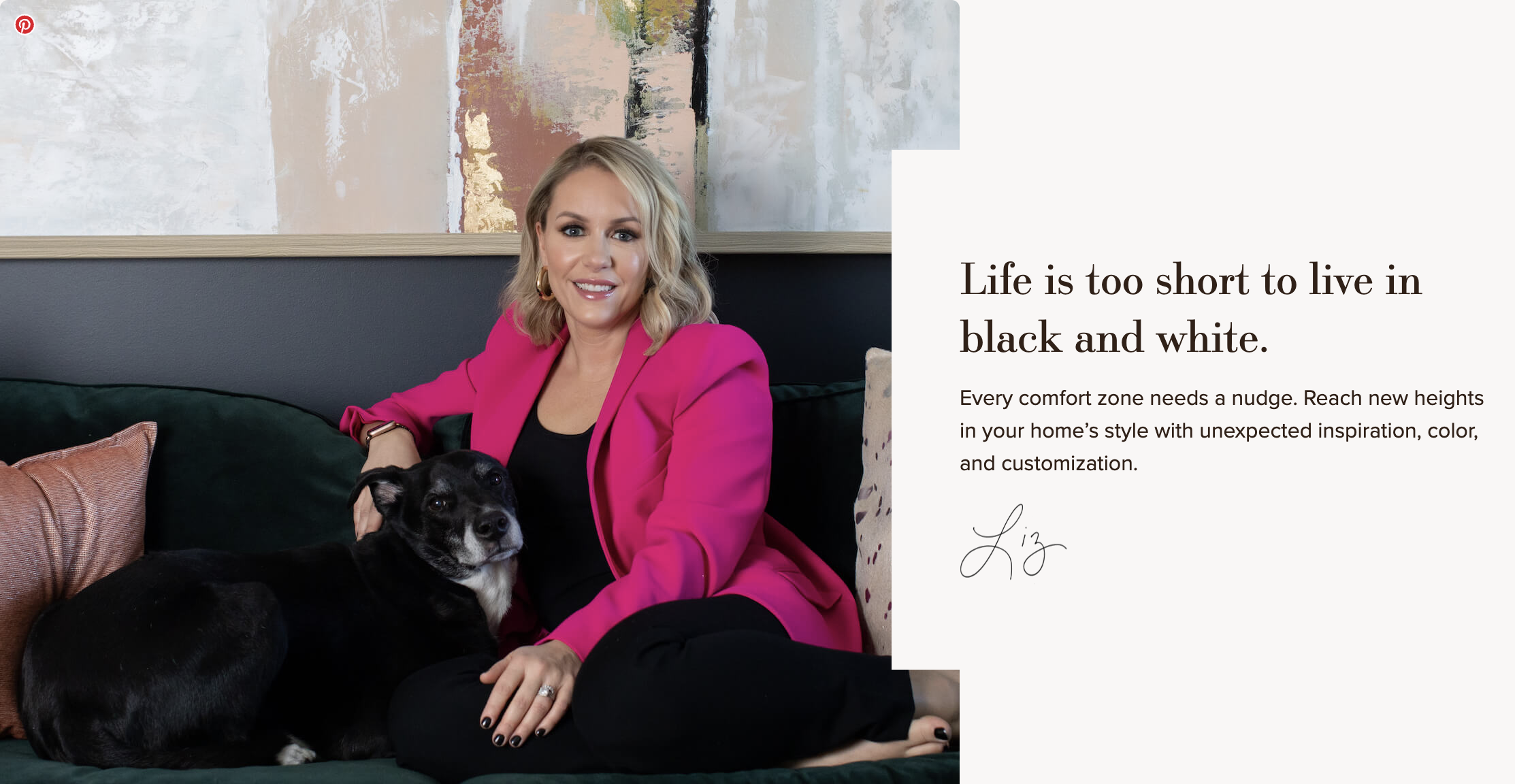 At Carolyn Homes, we love staying on top of interior design trends and ideas! We also pride ourselves on connecting our clients with the best local professionals for all of your real estate needs. Whether it's a lender, general contractor, window treatment installer, closet designer, cleaner, or interior decorator, we are a one-stop shop for our clients!
A few weeks ago, we caught up with our friend Liz Potarazu, founder of LP & Co Design. LP & Co Design provides residential interior and office design services. An entrepreneur after our own hearts, Liz's motto is, "Design Driven, Detail Obsessed." LP & Co Design's "process is designed for very busy people–those who love efficiency and don't love surprises. Flat fees, innovative use of tech, and personalization at every step."
After catching up, we asked Liz a few rapid-fire questions about interior design!
Current favorite paint color?
"Benjamin Moore High Park, it's a really calming, yet rich green. I used it for a custom built-in workstation for a client in Potomac and it makes the room. If you're looking for high drama though, I love Farrow & Ball's Hague Blue, it's a dark, moody color that just feels luxurious."
Favorite place to shop for accessories?
"To be honest, I love the hunt at HomeGoods, HomeSense or AtHome. But for something special, I always keep my eye out when I'm traveling for unique pieces that remind me of my trips. I believe home should always feel very personal."
Hardwood floors: Dark or light?
"Light! A beautiful white oak can be so versatile and complement any design style."
Biggest/best bang for your buck when it comes to updating a space?
"Paint + art. Even though I love helping clients work with artists on commissioned pieces, I don't think art has to be expensive to be a wow factor in your home. Add an inviting or moody paint color as a backdrop and you have an instant wow-factor."
Which project in your portfolio are you most proud of?
"I love my Sona Hara project for my clients in Potomac. It was a two-story addition, plus a major renovation of the first and second floor. I worked with the contractor from the ground up to create a truly custom home for my clients, one that fits their personalities and lifestyle. One of my favorite parts of being a designer is working with contractors and builders to envision spaces that are personalized to the homeowner, yet practical should selling be a part of the client's future plans."
If you're interested in learning more about Liz and her services, visit LP & Co Design or reach out to her directly at liz@lpandcodesign.com.