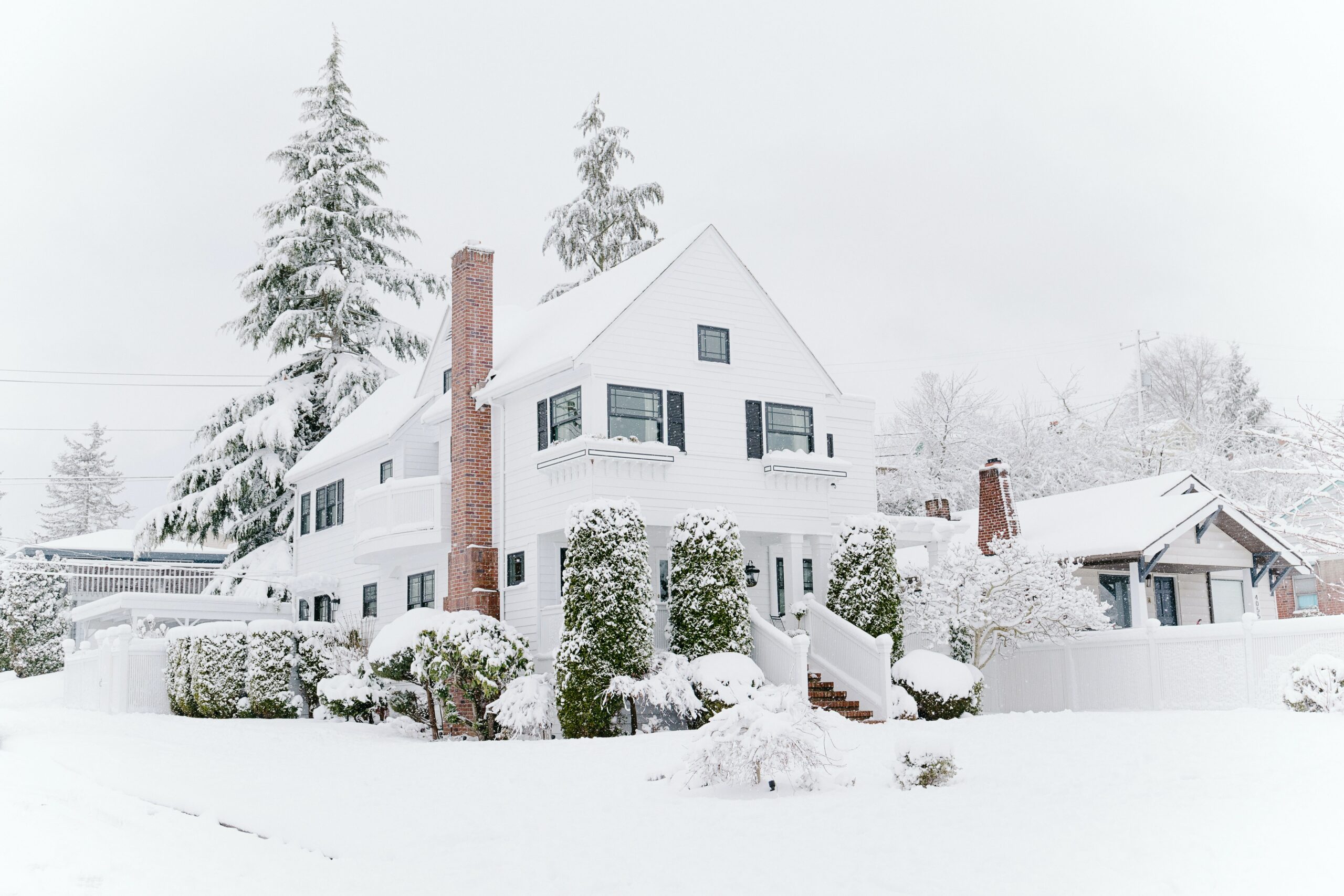 As temperatures start to fall and the first official day of winter approaches, it's time to start thinking about how to prepare your home for the season! For snow lovers, exciting news from FOX5, who predicts a warmer yet snowier winter for the D.C. area, estimating between 9 and 18 inches of snow this winter. However, with colder temps and anticipated snow, it's imperative to prep your home for the changing season.
Below are the top tips from our friends at Douglas Construction Group to ensure your home will sustain the winter and avoid major problems in the coming months!
Get gutters and downspouts checked and cleaned.

Check/Change HVAC filters as needed.

Have your furnace inspected (be sure to do this with a licensed and insured contractor!)

Wood-Burning Fireplace – have professionally cleaned (and ensure damper closes properly.)

Check humidifier (filters should be changed annually.)

Shut off exterior faucets and store hoses.

Check Carbon Monoxide and Smoke Detectors and change batteries.

Ensure that the exterior grade around your home's foundation walls runs water away from your home.

Clear areaways, window wells, and exterior drains of debris (continue to check these throughout the winter.)

Check Sump Pump for proper operation (and consider having inspected by a licensed plumber.)

Caulk and seal all exterior penetrations, including around windows and doors, to prevent water or unwelcome critters from getting in and heat from getting out!

Check GFCI breakers and outlets.

Garage Door – check for smooth operation and lubricate if needed.

Hot Water Heater – consider draining, removing sediment from the bottom, and refilling (it is recommended to have this done periodically by a licensed plumber.)
If you need recommendations for contractors, please don't hesitate to reach out. The Carolyn Homes Team has a long list of trusted partners who can help you with all your home maintenance needs all year round!